Original Delicious and High quality junmai shu for japanese restaurant , small lot order available/japan sparkling wine brands
Overview
Specifications
Grade:

Junmai Dai Ginjo(Premium sake)
Model Number:

AYS001-014-009
Shelf Life:

One year after bottling date
Packaging & Delivery
Packaging Details:

in a cardboard carton. 12 bottles per carton.
1. Made in Japan.
2. Has a clean elegant nose
3. Rich taste
4. MOQ: 10 cartons
5. Fast delivery.
Original Delicious and High quality junmai shu for japanese restaurant , small lot order available/japan sparkling wine brands
Company Outline
Company Name:YUCHO SHUZO Co., Ltd.
Year Established:1719
Capital:30 Million Yen
Business Contents:Production and sale of "TAKACHO" "Kaze no Mori"
Handling area
Japanese Premium Sake (Rice wine)
Takacho Junmai Dai Ginjo Sake 720ml
This light crisp sake has a clean elegant nose of lily and bamboo leaf with flavours of green apple, young peach and touch of lemon zest.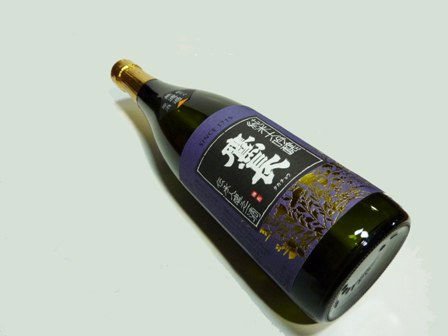 In making Japanese sake brands "Takacho" our aim is to, above all else, preserve the essential flavour and character of Japanese sake.Takacho is gently extracted from a fermenting mash which is produced at low temperatures and has undergone only the bare minimum of filtration.After this, the sake is bottled as it is, and is pasteurised in the bottle so as to preserve its aromas.Thanks to the minimal filtration and pasteurisation in the bottle you can enjoy the exquisite balance of flavours, umami, and acidity from the rice and kome-koji.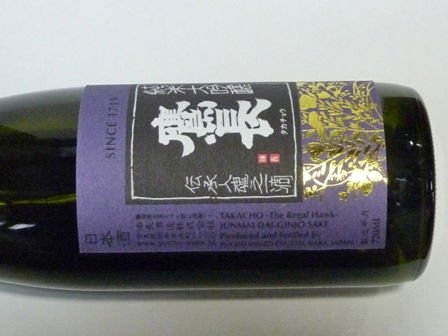 The World of Takacho Sake Brewing
Water, Rice, and Techniques of the Highest Quality
<Water>
A large amount of water is used in the process of brewing sake, from washing the rice to washing the bottles, as well as constituting the basic ingredient of sake.
The water used at each stage of the process is pivotal in determining the final quality of the sake.
It is said that "water is soul of sake".
The water we use at our brewery is the cool and clear groundwater borne of the Kongo–Katsuragi mountain range and drawn from wells reaching over 100 meters in depth.
Over many years, snow and rainfall at the base of Mt. Katsuragi, percolate through the Earth's strata, and almost as if it were a natural filter, this purifies the water of iron, manganese, and other organic matter: the archenemies of sake.
<Rice>
The main ingredients of sake are rice and malt-rice (kome koji). As with rice eaten at home, the rice used at our brewery differ in terms of quality, composition, water absorbency, digestibility, et cetera. These characteristics determine the final quality of the sake.
While we use the locally-grown rice varieties of Akitsuho and Kinuhikari, we have also added select varieties of Yamadanishiki and Omachi to our lineup – two grains known to be ideal for sake production.We would like to make sake from rice grown by people we know, rice which embodies their feelings and a drink which can be enjoyed by the locals.
Beautiful paddy fields near our Kura (brewery)
Polished rice for High quality Japan sake
<Technique>
Sake brewing employs an advanced technique called "multiple parallel fermentation": a technique cultivated by our ancestors and which is unprecedented in the world.
The complexity of the process demands our rigorous attention if we are to achieve even close to the quality desired by the brewery. To this day, this technique continues to develop through trial and error.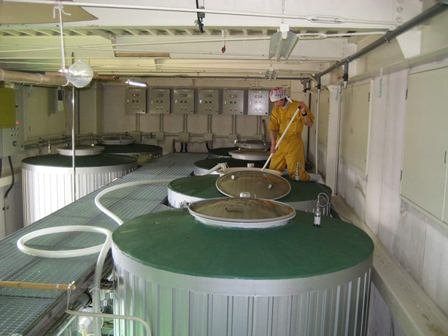 Tanks for fermentation
This products Takacho Junmai Dai Ginjo belongs to Tyepes 1.
Packaging details
6 bottled per carton.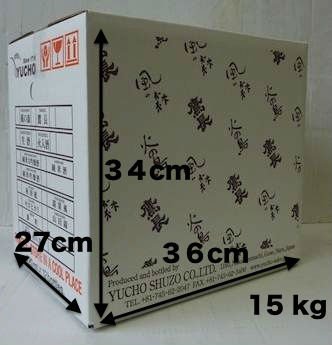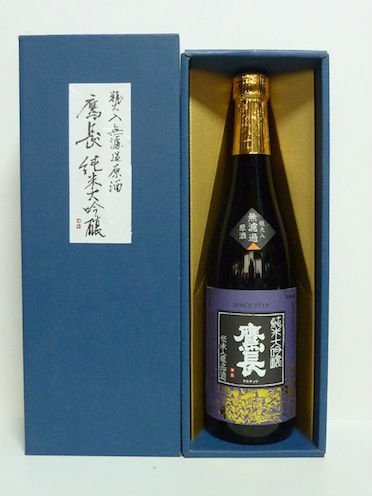 Minimum order for FOB is 50 cartons
However we can respond flexibly to your order, so please feel free to ask me.
If you need products sample, also please feel free to ask me.
YUCHO SHUZO CO.,LTD
Our sake brewery started out in the Keicho era (1596-1615) as Aburaya Chobei, an oil business refining the rapeseed of the Yamato Plain. We now trade under the name Yucho.In the 4th year of Kyoho (1719), production was shifted to sake brewing, a business we have been committed to for the past 300 years since.